Field service supervisors are often pulled in various directions. Between emails, client phone calls, meetings and feeling like they are constantly "putting out fires" for their direct reports, how can anyone ever feel like they're managing their time well?
Time management is often a skill that many employees lack, especially in a service-based industry, but there are ways to help improve that skill.
Time Management is a Skill to Sharpen
The daily activities of many field service managers are often convoluted with trivial tasks that don't yield the results the business is looking for. The way they spend their time isn't intentional.
Of course, that phone call that manager Joe had with his client is important but was the 20 minutes he spent explaining to Mrs. Jones about their service something that is going to directly impact his company and team's gross profit? Maybe…maybe not.
Was there something his direct reports could have done to avoid this phone call? Perhaps. And that's why being intentional with proactive activities wrapping this around time management is so crucial to businesses.
Many of us use various tricks and techniques with time management. There have been hundreds of time management systems and programs created and taught but there has not been one focused on the specific activities that can make a frontline service manager great.
Many field service supervisors believe their #1 job as a manager is to be there for their direct reports, but we believe there are activities that will yield far better results.
20-60-20™: A Unique Way to Improve Time Management
As a field service supervisor, improving your direct reports and making them great at their position is your number one goal. So how can you do that with limited time?
Easy - implement the 20-60-20™ Program into your supervisor's routine and the difference will be extraordinary.
The 20-60-20™ Program is designed to not only improve your supervisor's time management but allows them to become more intentional with their activities, building trust with their direct reports and leading to increased production, employee happiness and customer satisfaction (and believe it or not talent acquisition!).
By becoming more intentional on how your supervisor spends their time, they will discover that they start spending less time doing "stuff" and more time making a difference with their direct reports.
What is the 20-60-20™ Program?
The 20-60-20™ Program is a way to prioritize a field service supervisors time into three crucial categories; data, interaction and "stuff." Our 20-60-20™ program will help prioritize the most important tasks that a supervisor needs to accomplish, on a given day, week, month and quarter to be the most effective manager for their team.
Although many field service supervisors believe that being available to support their team is the most effective use of their time, this is reactive, and we want to change the mindset of the manager to being proactive.  To this end, we believe the greatest impact they can have on their team is the consistent interaction with them, yielding measurable return on investment.  By devoting a majority of their time to their team, any "fires" that need to be put out by management will diminish and in return, the relationships between manager and employee will greatly improve increasing productivity, morale and more.
Here's how a field service supervisor's time should be divided according to the 20-60-20 program:
20% - Data
60% - Interaction
20% - "Stuff"
So, if the front-line manger is spending all of his/her time managing their team and they are working a 40-hour work week, 8 hours should be spent gathering, organizing and analyzing DATA, 24 hours should be devoted to proactive INTERACTION with a supervisor's direct reports, and 8 hours on miscellaneous "STUFF" like emails, meetings, phone calls, interruptions, etc.
By following this formula, field service supervisors can be intentional with their work week, knowing where they are going, who they are going to be with on their team and what they want to improve with each teammate during their visits.
By investing his or her team, the employees will build a greater level of trust with their supervisor which ripples into other factors such as employee happiness, customer satisfaction, increased employee referrals and productivity.
20% - Data
The first 20 represents that 20 percent of a manager's time should be devoted to reviewing (which includes gathering, organizing, and analyzing) data. During this time, the supervisor should be reviewing any pertinent data that is relevant to their direct reports and finding opportunities to create intentional activities to improve them.
Data can vary from company to company, but in essence it should be information that can be used to help his/her direct reports improve their current skillset. Examples of data can include production reports, chemical usage, Skills Inventory™, a supervisor's observations, etc.  By reviewing an employee's data, a supervisor can better determine how to spend their interaction time with the employee in order to find the greatest opportunities for improvement.
60% - Interaction
As mentioned previously, the biggest impact a field service supervisor can make on his/her direct reports is through consistent interaction, which is why 60 percent of a manager's time should be devoted to interaction. Interaction with direct reports can be done in a number of ways and settings. From coffee shops and restaurants to meeting rooms and outside field locations, any type of time spent with a direct report can be considered interaction, this includes team settings.
By spending the bulk of their weekly time interacting with their direct reports, not only will their team improve in several key areas, but the supervisor will also learn from their team. For instance, during their interaction, a manager may notice an easier, more effective technique that another employee has been utilizing that may also benefit the entire team. So, he/she is able to take what they learned from the employee and implement it with the rest of the team to help improve productivity on a particular service.
Although 60 percent of a supervisor's time should be spent interacting with his or her team, it shouldn't feel like a micromanaging session. Instead, these interactions should be more of a learning experience as well as a relationship building exercise between employee and managers.
20% - Stuff
In addition to spending time with direct reports and reviewing data, the other 20% of a manager's time will be spent on "stuff." "Stuff" are miscellaneous tasks and items that don't necessarily help reach goals or growth but is still expected for a supervisor's position. Some examples may be meetings, going through emails, phone calls with clients, etc.
Although initially a manager may feel like they spend the bulk of their time on "stuff," by utilizing the 20-60-20™ Program, the majority of items that fall into this category may slowly dissipate as the direct reports start showing improvement.
Give Your Frontline Field Service Manager the Tools to Succeed
By implementing the 20-60-20™ Program for your field service supervisors, not only will their time management improve but the positive effects of the program will ripple throughout the business.
By increasing the interaction of supervisors and direct reports through intentional activities, your business will see an increase in productivity, improved employee happiness and satisfaction, higher customer satisfaction ratings, and so much more.
To learn more about how the 20-60-20™ Program can help your field service supervisors and business, fill out the contact form below.
Communication is the cornerstone of every relationship, personal or professional, yet it is one of the top skills we take for granted in refining. Ineffective communication can cost more than just a customer, it has financial, personal and professional implications.
The cost of poor communication causes companies to lose an average of $26,000 per employee but it can also result in lost sales, low employee morale, missed performance goals, project completions, productivity and more.
According to Salesforce research, 86 percent of employees believe that "ineffective communication is the underlying reason for workplace failures."
With all of these repercussions from poor communication, what can businesses do to improve their communication?
"Learning to recognize that soft skills, such as communication, are just as important as hard skills is the first step to improving your business," said Phil Cooper, Evolve YT CEO. "Business leaders often forget that as much as we emphasize training for hard skills, soft skills are equally, if not more important."
Graduates Entering the Workforce
With almost two million bachelor's degree graduates entering their first career, these candidates already come equipped with the technical skills required for their job positions, yet many of them lack the interpersonal skills needed to succeed.
"Effective communication is critical for all aspects of a business," Cooper said, "from the customer service representative to the CEO, no position should be left out. Learning how to communicate effectively can transform a company."
Cooper went on to explain that through his experience as a second-generation pest control business owner, he noticed the discrepancies that ineffective communication had on his business and decided to develop a process for correcting it. During this time, he created the What + How = WOW communication process, which quickly took hold of businesses across the country.
"The principles that are taught in Evolve YT's Exquisite Communications course are from the foundations of the What + How = WOW book," Cooper said, "with tactics that can easily be implemented to turn miscommunication situations into what we call 'WOW' moments."
Students in the Exquisite Communications course can expect to learn the five steps of "WHAT to Communicate" and the 12 steps of "HOW to Communicate." By the end of the course, students should be able to effectively communicate with their teammates and clients alike as well as how to address problem resolution with efficient communication.
Nonverbal Communication Speaks Louder than Words
Although spoken communication is important to refine, Cooper also mentioned that nonverbal communication is necessary to understand and identify.
"It's estimated that body language accounts for 93% of the total communication process, leaving only 7% for verbal communication," he said. "Understanding that body language dramatically influences how the messages we communicate are received by our customers will significantly boost customer satisfaction rates, repeat sales, and ultimately the bottom line."
Nonverbal communication doesn't just end with customers, it plays an important role with colleagues.
According to a Forbes article by Jon Michail, "nonverbal communication can help you gain a person's trust, confidence and respect way faster than verbal communication. Nonverbal communication 'talks' all the time, even when you are not verbally speaking."
Nonverbal Communication in Virtual Settings
In a time where majority of companies are remote and relying on ZOOM calls or TEAMs meetings, nonverbal communication can speak louder than any spoken words.
From your body language to your environment, virtual meetings can impact what your colleagues think of you.
"Your image is what will help others in your virtual meeting perceive you as authentic, influential and authoritative," said Michail. "Your body language and manners in a virtual meeting also impact your image. Simple things like keeping yourself on mute when others are speaking and looking into your camera rather than looking around can boost your virtual image."
Whether verbal or nonverbal, understanding and executing effective communication can make a world of difference for your company's employees and customers.
"By giving your employees the soft skill training they need to succeed, you'll reap the rewards of increased production, morale, engagement, and gross profit," Cooper said. "Investing in your employees can only benefit them, as well as your company, for the long haul."
Four Pest Control Companies Join Evolve YT's AGP Beta
Trenton, NJ – Embarking on a revolutionary beta test, Evolve YT is introducing it's Accelerated Gross Profit (AGP) program.
The AGP beta test, which has four participating pest control companies from across the country, takes one supervisor from each company to work one-on-one with Evolve YT instructors over the course of eight weeks. During these weeks, the instructors will work with the managers to better develop their supervisory skills to increase productivity, employee and customer satisfaction, lower cost of goods sold and most importantly, accelerate their gross profit.
The initial beta participants include Pest-End Inc. in New Hampshire, ATCO Pest Control in California, Accel Pest & Termite Control in Virginia and Ohio, and Thomas Pest Services in New York.
"What makes the AGP beta unique is that it drives the activities of service managers in the six fundamentals responsible for accelerating the gross profit of a pest control company, said CEO Phil Cooper. "While students who attend our Supervisor Development Courses learn the activities that yield results, the beta makes the learnings a reality by turning them into measurable activities."
Cooper went on to add, "In our beta, we integrate teaching, coaching and reinforcement of the courses with ultimate accountability. We know supervisors are ultimately the ones that drive gross profit in a field service operation and the beta will prove out over four months if we can significantly impact technician productivity, client reputations scores, employee experience, customer satisfaction while decreasing cost of goods sold. If the beta proves out, it will be a game changer when it comes to supervisor training."
Courtney Carace, chief operations officer for Pest-End Inc., was thrilled to be offered a chance to participate in the beta test.
"Most individuals in our organization are interested in opportunities for advancement," she said. "While we are able to provide certain opportunities to them, there is often a lack of customized evaluations and training to ensure that the individual is the right fit for the position and has the capacity to do the role and succeed. I think this is an industry issue and I am hopeful that this supervisory training module will help groom members of our team and can be implemented throughout the pest control industry to help develop better leaders and supervisors."
Carace decided to enroll her supervisor John (Yanni) Petalidas in the beta test and has great expectations for him and the program.
"Having an independent organization to help train and evaluate Yanni as well as coach him up was quite appealing for us," Carace said. "I hope that Yanni emerges a stronger leader and supervisor and that we can directly correlate that to improvements in our team and to our bottom line."
Richard Estrada, owner of ATCO Pest Control, is a firm believer in investing in his staff which is why he decided to participate in Evolve YT's AGP beta test.
"I'm a believer in investing in the professional careers of our staff especially those who manage others," he said. "I have limited knowledge in many areas of business so this program will be able to add to or provide different training that I may not be able to."
Estrada enrolled Max Fischer as his supervisor in the beta and hopes that the program will improve more than just his bottom line.
"I'm hoping that the program will improve communication and provide more effective training," Estrada said. "We want Max to feel more comfortable in managing a team. Additionally, we want him to better understand financials and how he and his team can positively effect profit."
Jon Furdek of Accel Pest & Termite Control has been enrolled in previous Evolve YT courses and was excited for the opportunity for more one-on-one coaching with the AGP beta.
"Being involved in the previous classes, I feel having more one on one time would be more beneficial with those taking the course," he said. "I learned a lot during the course that I took. My direct reports have taken the course before but haven't used what they have learned. I think this beta will help improve that and set them up to succeed as well as hold them accountable to what they are learning."
Furdek chose to enroll John "JT" Taylor in the beta and hopes that the one-on-one coaching will improve his time management skills as well as developing better supervisory skills to manage his team.
"My expectations are to see an improvement in JT's department," Furdek said. "They have a high reservice rate. I also would like to see an improvement in his time management as well as being more involved in the day-to-day operation of his office."
Taylor, who has previously attended Evolve YT course, is eager to learn and implement the tools provided to him to make his team better.
"Hopefully I will be able to develop even more tools needed to become a more effective manager," he said, "making my company more profitable, which hopefully will increase my income and enable me to enrich my reports personal and professional lives."
Anthony Siewert believes the beta will be successful for his position at Thomas Pest Services.
"I believe overall the beta will positively impact my role as I'll have a better understanding of what I can do to improve my team and leadership skills," he said. "I'm hoping to fine tune my leadership skills and develop additional resources to continue to be successful in my role as a supervisor."
Adam Carace, owner of Pest-End Inc., believes Evolve YT's AGP beta is a great opportunity for pest control companies to improve their supervisors and their overall business.
"The fact is that there is no real training system in place for our industry," he said. "Usually the best service technician just gets promoted whether they are a good fit or not because it just seems like a natural progression. Hopefully, this program will help get the supervisors trained out of the technician mindset and into the management mindset."
Evolve YT plans on conducting a Phase 2 beta once the first phase is completed. For companies interested in participating in the beta, click here. For more information on upcoming courses, click here or visit www.EvolveYT.com.
# # #
Learn How to Hire, Motivate & Market for the Different Generations with Phil Cooper
Trenton, NJ – Learning how to bridge the generational gap is quickly becoming a heated topic for businesses across the country. With five generations in the workforce today, learning to get everyone on the same page is posing a bit of a challenge.
From the Baby Boomers who aren't ready to retire to the Gen Xers who have been patiently waiting for their turn at leadership, to the Millennials who are eager to advance or job hop, finding the right balance for your team is important.
According to Gallup research, "millennials are more likely than the previous generation to say that development opportunities and 'quality of manager' are extremely important in a new job."
With millennials leading 75% of the workforce by 2025 according to Forbes, now is the time to find the ways to properly motivate the generations and leaders in your business.
"What each generation should do is be thinking about, 'what value does this other person in this other generation bring to our department?'" said Paul Walters, during a Called to Coach Podcast for Gallup. "Given their youth, what value does that actually add? And if I'm thinking about someone who is older, what does that experience -- what value does that bring to the company?"
Fortunately, PestWorld 2021 attendees can sit-in on a Thought Leaders Session titled "Bridging Generations" on November 4, 2021, with Evolve YT CEO and creator, Phil Cooper.
The two-part session will tackle the difficulties associated with multigenerational workforces, how to motivate, hire and market to the varying generations. Attendees can expect to learn how to find and hire quality talent while addressing generational differences, how to properly adapt your marketing channels by generations as well as how supervisors can better approach their generational teams to enhance employee satisfaction scores.
"Leading a team is hard but leading a successful team is even harder," Cooper said. "With five different generations in the workforce today, navigating the differences can pose difficulties for managers. I'm eager to present various tactics and tools that supervisors can use to motivate their team, improve employee morale and have their direct reports working seamlessly together towards a common goal."
Not only will Cooper discuss ways to bridge the generational gap at your business, but he will also address the ways to market to your customers based on their generational preferences.
"We all know generational differences exist, but we don't recognize the problems they create, nor do we try to find solutions to fix them. This is where businesses fall short," Cooper said. "We need to acknowledge the differences and tailor our messaging, marketing and job listings to appeal to the ideal customer or employee we are searching for."
Cooper is elated to be able to share his experience, knowledge, and passion for building businesses with the attendees at PestWorld.
"I'm honored to be able to speak at PestWorld this year," he said. "I'm looking forward to helping companies understand the challenges they are facing, how they can address them and continue to move forward with their success."
Cooper explained that even though companies may believe having multiple generations creates problems in their business, it is in fact a benefit to having multiple generations in one company.
"When we learn to understand the different generations, expectations and how to communication properly with them, your team will be poised for great success. Each generation provides a unique set of insights and when they all come together it's a recipe for success."
Cooper's two-part PestWorld session is held on November 4th at 1:30 – 2:45 p.m. and 3:00 – 4:15 p.m. For more information on Bridging Generations or any other Evolve YT Supervisor Development courses, click here.
# # #
What Does Great Leadership Look Like?
Securing your organization's future starts with employing people who embrace your values. As previously mentioned, your front-line managers have a significant impact on your business. These are the employees that interact most with staff and customers. Although they might lack formal education, these people influence your company's reputation and your bottom line. When these employees are successful in their roles, your organization as a whole also succeeds. Equipping your managers and supervisors with tools and techniques to inspire greatness immediately transforms the quality of leadership in your organization.
Great leaders are well aware of the impact they have on their colleagues. They use this impact to uplift and guide people rather than using their influence to lead through fear. Greatness inspires employees to come to work fully present and ready to contribute to the mission. Poor leadership encourages employees to show up and simply go through the motions so they can make it to another paycheck. These subconscious attitudes that run through your company will affect your culture and your ability to retain high-performing employees.
Building Your Team's Greatness is an example of a program we use to develop your future leaders. In this course, leaders learn how to develop healthy relationships as direct reports while also learning behavioral skills they'll need to create positive interactions with customers and their colleagues. By equipping your leaders with 3 distinct coaching methods for building greatness in their colleagues, you can develop a leadership team that is highly productive and equipped to get the best out of each team member.
Separating Pretenders from Contenders
Great leadership doesn't happen by accident. Rarely will you be able to sift through a stack of resumes and pull out a great leader. Even when it comes to the best performing employees in your organization, there's no guarantee that they're suited for leadership. Evolve YT gives you practical tools you can use to separate pretenders from contenders. Making this distinction allows you to invest in employees most likely to respond to leadership training. Instead of guessing and hoping leadership candidates work out, you can make a direct effort to develop leaders that embrace your organization's values. In our Foundations of Leadership course, we use proven leadership principles from John Maxell and John Wooden to develop effective leaders from within your organization.
Building Your Team's Greatness helps you attract talent by enhancing your interviewing methods. By integrating your most important values into the interview process, you can screen for employees for "right fit" from the start. Our courses help you further set the tone through a detailed onboarding process that helps ensure you're adding the right type of people to your team. Research from DDI's 2018 Global Report found that developing "high potential" employees is 4.2 times more likely to financially outperform training employees who don't show potential. Evolve YT gives you a consistent and accurate system you can use to identify and develop the best talent from within your organization.
Develop Leaders to Secure Your Future
Playing to win requires your organization to have a deep understanding of what each employee brings to the table. Our courses help you evaluate skills, categorize your employees and ensure each person is in the right role for their skillset. After positioning your team for success, we help develop an action plan suited to your organizational goals. By establishing key measures of success, seeking feedback from employees, and documenting every step, our programs allow you to turn your values into a foundation for your organization's future.
During our courses, your front-line managers will learn what a great managerial day looks like, identify activities they need to focus on, and discover ways to best use their colleagues to meet their responsibilities. Each course dives into the different disciplines of leadership that your employees will need to master to make great leadership the norm in your organization. Our courses are held in an interactive and thought-provoking environment that combines group discussion and guest lecturers along with traditional teaching.
Picture what your organization would look like with leaders that truly embrace your values. Developing leaders who know how to resolve conflict and pull greatness from their colleagues will change how your company operates. When you compare your organization to your competitors, you'll have a distinct advantage of having a leadership team that has the instinct to act in alignment with the values important to you as a business owner.
Why Choose Evolve YT
After attending our courses, attendees will leave ready to implement what they've learned. The challenging curriculum will quickly flush out those not suited for leadership positions and, instead, align them with roles where they can succeed. Simply attending these courses makes it easier for your organization to make better use of your resources and develop the talent within your team.
Whether you want to scale your business or maintain your existing operations, you need great leaders that allow you to increase your span of control. Evolve YT helps your managers and supervisors internalize the intangibles of leadership that inspire greatness and rally your team around a single cause. Equipping your leaders with behavioral and psychological tools improves their ability to handle the conflict they'll inevitably come across as a leader. Instead of throwing leaders into the fire and hoping they work out, Evolve YT gives you the tools to develop leaders with precision and purpose.
At the end of each course, we will survey each attendee to see if the course met expectations. It's that simple YES or NO. If the answer is NO, the course is on us, and a full credit will be issued. While you won't find many other companies offering this type of guarantee, we can offer this with full confidence knowing the transformation your leaders will make using our programs. Use the link below to book a discovery session and start building great leaders today.
Why Do You Need to Take Action?
What's the first step you take when you have leadership position open? Choosing the right candidate directly impacts your span of control and the experience your employees will have under new leadership. You feel confident in all the potential candidates thanks to their performance in their old positions. But how do you make the right choice that benefits your organization in the long term?
Most organizations learn the hard way that on-the-job performance doesn't necessarily mean the person will become an effective leader. Not everyone is cut out for leadership, and some people may have no desire at all to work in a leadership role. These are expensive lessons organizations learn only after having a bad leader infect their team. While trial and error may seem like an acceptable technique, poor leaders infect your employees with bad habits and create situations that lower morale.
It is important to remember that more often than not, employees leave managers, not workplaces. Research from Hogan Assessments finds that 75% of employees considered their direct report as the "worst part of their job." Poorly trained leaders chase away good employees. This isn't purposeful behavior from your managers; they simply aren't equipped for the realities of a leadership position. 
What Happens When You Invest in Your Leaders?
In service-based businesses, supervisors and managers have a significant influence on your organization due to their direct contact with employees and customers. Filling these positions with appropriately trained employees is key to running a smooth and efficient team. Poorly trained leaders lack the skills to manage the social dynamics that come with being a leader. Leaders in your company must be ready to resolve conflicts and deal with intangibles beyond the technical nature of your work. This aspect of leadership is why many high-performing employees fail to make the transition into a high-performing leader.
Consider what your organization is doing to develop your employees. Research from LinkedIn's 2019 Workforce Learning Report finds that 94% of employees would stay in their current position if their organization invested in helping them learn. Modern employees, especially from the Gen Z and Millennial generations, are quick to seek opportunities elsewhere when they feel undervalued. These employees want to learn and grow on the job through receiving consistent feedback and training. Informal leadership training is rarely adequate to keep high-performing employees on your team.
Investing in your middle managers helps them develop skills that they can use to motivate, inspire, and create an enjoyable work environment for their colleagues. Properly trained leaders demonstrate to other employees through their behavior how to act and communicate with customers. Front-line leaders are responsible for the attitudes and behaviors that trickle down through your organization. These attitudes directly impact your ability to retain and maintain positive relationships with your customers.
Why Does Internal Training Fall Short?
Organizations that rely on their own internal training have blind spots that aren't exposed until the damage is done. Internal training programs lack formality and often boil down to "watch and learn from the person in front of you." This approach to training leaves new leaders poorly equipped to succeed at managing their new responsibilities. Informal training programs often create confused leaders who don't want to admit their confusion as they try and make a good impression in their new role. These are the type of managers that let fear of making a mistake dominate their decision-making process.
Working with an external training partner gives your leaders access to expert advice on the intangibles that separate great leaders from the rest. Access to this expertise is especially important for organizations that lack a deep bench of specialists on problem solving, conflict management, and other intangibles of leadership. Unlike informal internal training programs, working with an external training partner will ensure a consistent level of understanding from all employees who receive training.
Most importantly, internal leadership programs fail to help your organization find out who's best for the job. Taking the "watch and learn" approach neglects to evaluate the skills and aptitudes of the potential leaders that you want to develop. As a result, organizations have no way of telling who's right or wrong for the position. Research from Gallup reveals that only 2 in 10 employees exhibit characteristics that bode well for leadership positions. These employees can develop into effective leaders only if they receive training, coaching, and support from their organization. Developing the ability to evaluate your talent prevents your organization from making the expensive mistake of promoting the wrong person.
What's The Cost of Not Taking Action?
Organizations that believe training is too expensive simply aren't aware of the power of a committed employee. According to HR Magazine, simply spending $1500 on training per employee returns an average of 24% more profit compared to companies who invest less. Training programs help leaders and employees feel confident and intrinsically motivated to succeed in their roles. Formal training empowers your leaders by giving them a clear picture of what it takes to be successful in their role. Instead of being caught off guard by odd situations, new leaders can revert back to their training and make decisions in line with your organization's values.
Zenger and Folkman's 2019 research shows that leaders can double your organization's profits simply through their ability to get employees engaged. A healthy organizational culture is the difference between employees showing up to work and doing the bare minimum and showing up ready to contribute to the team in a meaningful way. Regardless of education or professional experience, every employee can relate to the difference between simply going through the motions and being inspired to bring their full effort and attention to work. The commitment you receive from a properly trained team goes beyond what you could purchase with any salary.
Why Should My Organization Invest in Middle Management?
Investing in your leaders translates to investing in the future of your organization. If your organization is growing at 20% per year, your span of control over your operations will decrease every year unless you're hiring new, effective managers. Without leaders who can effectively manage staff and day-to-day customer problems, your organization will struggle to maintain growth.
The danger of hiring the wrong person for the job has consequences beyond your bottom line. Ineffective managers who don't understand the "people" aspect of their job quickly cause employees to become disengaged. This infection spreads like wildfire through your team and causes morale to plummet. Research shows that 66% of employees will simply leave their job if they feel unappreciated. Investing in your leaders helps your organization retain high performing employees and create an environment where everyone feels empowered to succeed.
As businesses continue to grow, the demographics that make up your employees will also continue to evolve. Modern teams have Millennials, Baby Boomers, Gen Xers, and more all working together towards the same goal. People in leadership positions need skills to pull each generation together and embrace the nuances that come with communicating with each age group. Leaders who can bring people from different age groups, ethnicities, and cultures together will create happy and productive teams full of employees excited to come to work.
How Do We Grow Leaders?
Growth can be a double-edged sword if your team isn't ready to handle the influx of new business. The same level of service that causes your company to grow is quickly lost when you don't have enough leaders with the right skills to maintain a high level of quality service. At Evolve YT, we help you develop two types of leaders:
Existing Leaders
Your existing leaders are already well entrenched in your day-to-day operations. They excel at the technical aspects of their job but need help bringing the people they supervise along with them. Many supervisors and managers lack formal training and are instead expected to learn by emulating the leaders before them. The lack of specific training hinders these leaders from creating a truly connected team.
Building a productive and engaged workforce starts with investing in your supervisors. When your leaders see that you're willing to invest in them, it creates a sense of commitment and gratitude that translates into a productive and engaged leadership structure. Investing in your existing supervisors helps them make better decisions and use leadership techniques to build stronger connections with the team they manage.
Emerging Leaders
Identifying emerging leaders in your workforce is a powerful ability to help your company build for the future. As previously mentioned, hiring the wrong person for the job is a costly venture. Despite being high performers, some employees may not have the desire or skills to lead others in the same area. Identifying the individuals on your team that have the desire and aptitude for leadership is a cost-effective way you can build for the future.
Spotting these emerging leaders gives you the chance to nurture talent early on and build influential leaders for the future. Investing in these emerging leaders is how your organization can build a reserve of capable employees ready to step into leadership positions. When someone retires, quits, or gets fired, you can feel confident you have the talent to fill the gap in your team.
Sports and business have a lot of overlap. All successful teams have a "next-man-up" mentality that allows them to overcome adversity. Taking the time to invest in your existing and emerging leaders is how your organization can build a bench of reserves ready to help your company sustain growth. Throughout the rest of this eBook, we'll look at why your organization needs to take action and how Evolve YT does leadership training differently.
When people think of leadership training, supervisory and middle management positions aren't even on the radar. Leadership training has a stigma for being only for people at the executive level, but this couldn't be further from the truth. Supervisors and managers need communication and conflict resolution skills to truly excel in their role. These soft skills help the high performers in your organization embrace the people side of management. Leaders that understand these qualities create an environment that nurtures empowered, self-motivated employees that give their best at work.
Many organizations make the mistake of taking a high performing employee and plopping them into a leadership position. It's only through trial and error that senior leaders slowly begin to realize that performance does not translate into leadership. According to the US Department of Labor, this is a costly process that can run you up to 30% of the employee's first-year earnings.
In service-based businesses, managers, assistant managers, and supervisors have the most direct contact with your other employees. People in these leadership positions are responsible for setting the tone within your team. To succeed in these positions, managers need more than just technical skills. They need strong communication abilities, the capacity to uplift their co-workers, and the willingness to lead other people through difficult situations.
Assuming the Delta-Variant does not undermine all our hard work and we continue down the path of "Normalcy", the next big step I see is September.  Since COVID began I group the time period into three segments from a talent perspective, first: April-May 2020 as we started to realign our businesses and develop a new way of doing things; second: January-March 2021 as we vaccinated the country and the US opened up, face to face meetings resumed (maybe slow at first but better than none) and 3: next will be September which many businesses have targeted as their "moment of truth" to determine their long-tail workforce strategy, from traditional office environments to a 100% remote work-force mentality.
September will be pivotal and I see a number of trends ahead 1) The talent shift 2) Office furnishings changing 3) Office Space and use rates 4) Culture Adaptation 5) New Norm.
This article will focus on the TALENT SHIFT.
In July 2021, I conducted a non-scientific study of people in multiple generations with the question, "Do you want to go back to the office and if so how many days?"  The striking thing is the answer is all over the board and it does not appear to be affected by generation.  I am hoping to see a comprehensive study that is statistically significant to come out but as of this blog I have not seen one (I may have to do one!!).
So, all I have to go on is my unscientific questioning and other thought leaders' opinions.  However, there do seem to be some trends.  If the person is married and has young children, the amount of time and money they save by not using child-care makes them likely to want to be remote at least 3 days a week.  Most seem to prefer 4 days home, one day in.  Individuals still "crave" the interaction with their peers face to face, just not everyday.  Flexibility and cost savings seem to outweigh daily interaction (plus "wasted" commuting time).  If they do not have kids then remote vs at the office becomes less clear, interestingly the office becomes the social venue and home may be less appealing.  If the kids are older and do not need day-care it appears that remote overtakes office simply from a flexibility perspective.  But not for everyone.
So what does all of this mean?  For sure by November the picture will become more clear and we will have plenty of real time data.  For now we need to use our crystal ball and my ball says that companies that are forcing their workforce into the office more than 2 days per week (3 days office—2 days home; 2 days office—1 day home, no remote) will lose talent and lose it in a big way.  The question will be how much talent will surface from the pool that wants to be in the office rather than at home.  This is the big unknown.
About 20% of the people I interviewed have no changes coming in September, which leaves the other 80%.  And of that group everyone says the same thing, "I will see how I like it in September".  And that is where I believe it will get scary for employers and where opportunity lies. Maureen Hoch's Harvard Business Review Article, "The Great Resignation" looks at this evolving trend.
First, let's look at the companies forcing their staff back to a 4 day or 5 day in-office experience.  It will be interesting to see what percentage of their employees decide their company culture and security is no longer enough to keep them, that a remote-centric culture is what they desire.  And then how quickly do they put their toes in the water?  I do believe it will happen quicker than most think, maybe as early as the third week of September with intensity picking up as we move to the end of 2021.
Some will hope that their companies will "wake up" and adapt.  Others will not wait.  What I strongly believe is that a significant amount of talent will be available for the companies that have a remote-centric philosophy and the technology behind it to support it.
For the two different groups I see different paths:
Remote-Centric Workplace Companies
Now is the time to get the Talent Acquisition strategy in place.  1) How many people can the company take on? 2) Identifying which members of the team do not fit the core values of the company (what we call Right People) and replacing them with culture fits that simultaneously upgrades the talent 3) for the companies that are not 1-2 days in the office a subset of talent may exist, the ones who want remote but also yearn interaction and this talent will come from the companies that have gone 100% remote (a far lesser group, but it is still out there)  3) Thinking about the content and strategy for finding the disaffected workforce, it is a marketing problem and the companies that are ahead of the curve will have lots to choose from (what keywords will the disaffected use in their job search, where will they search).  The bottom-line, for my remote-centric clients I am strongly recommending getting their Talent Acquisition Strategy together now so it is ready for September and Q4-2021.
Office-Centric Culture
Ironically, the opposite of the remote culture happens here but I believe to a lesser extent.  Remember, there are still people that like going to the office everyday. And some of these people are in companies that will choose a remote-centric culture.  They will seek out office-based companies to fit the culture they desire.  Clearly the keywords this talent will use in their searches will be different and, with that, a different marketing strategy to reach those individuals.
While there will be opportunity for the office-centric group, I do see knowledge transfer problems looming for this group.  I believe the number of staff that do not align will be significant creating a retention issue and talent shift.  Companies may lose A-Player talent at an unaccustomed rate and with it will go knowledge.  If they prepare, the blow will be less but it will be impactful.  And if my crystal ball is correct they will have a hard time replacing that talent as the inventory of people desiring to be in an office driven culture will be thin. So, for the office-centric companies my advice is to think ahead and have a plan in place.
Finding quality candidates for any job position can be difficult but what about those who will fill vital management roles?
The ability to lead others is a quality that isn't developed overnight. Great leaders are continually honing their skills and finding new ways they can make their team great which makes finding them quickly a difficult task.
Unfortunately, many companies aren't equipped with the right processes to handle building a talent bench where rising stars are ready to hit the ground running when the position opens.
So how can you avoid costly and timely mistakes to help build your talent bench? Phil Cooper, Chief Transformation Officer of Evolve YT, explains the top 5 mistakes companies make when promoting employees to management positions.
1.    Not Knowing How Many Managers are Needed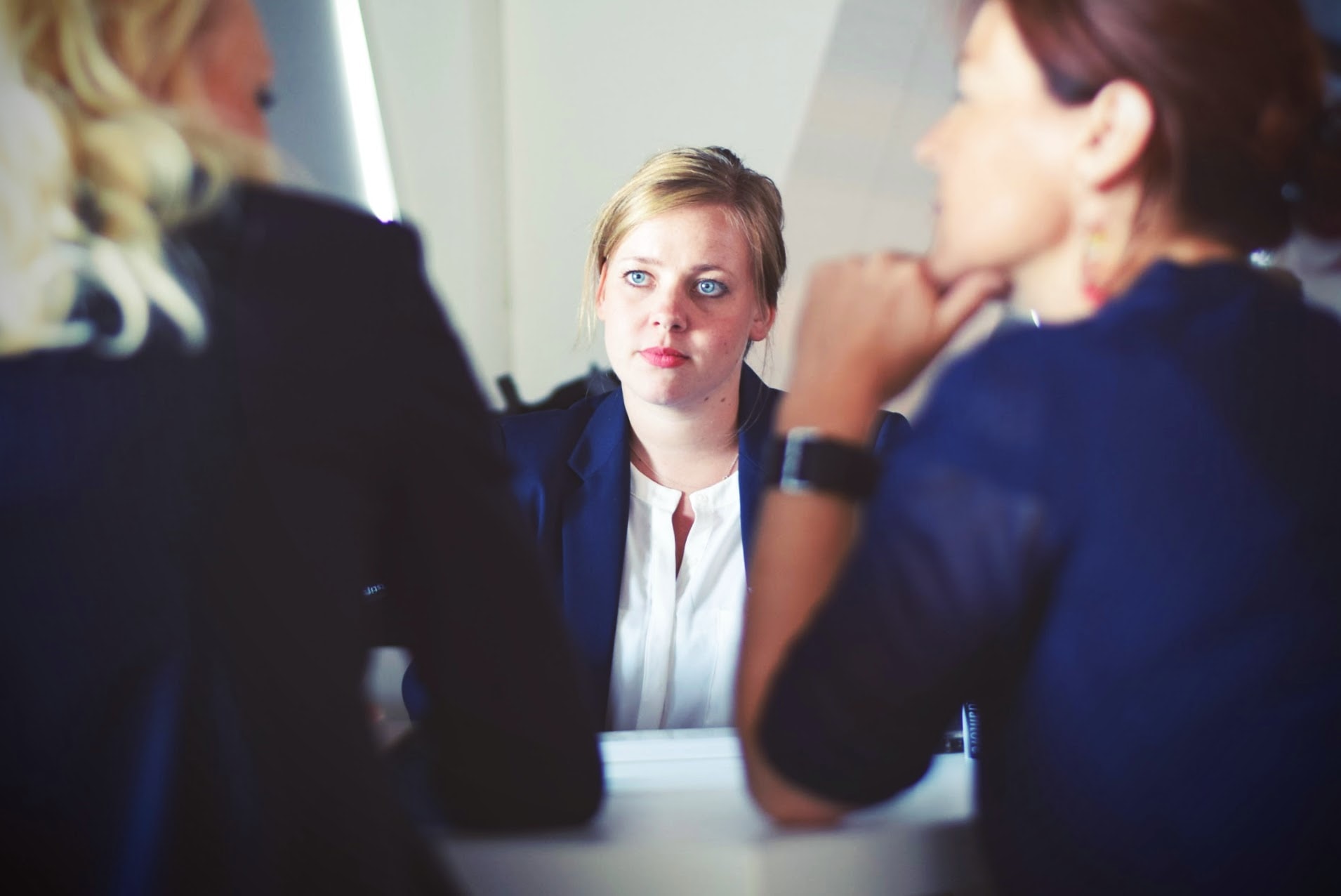 The first and foremost mistake commonly made with service-based companies is the lack of knowledge when it comes to determining how many managers they need in order to grow their business.
"I can't tell you how many companies just don't understand how important it is to know exactly how many managers they will need in the next 2-3 years in order for them to grow without sacrificing service quality," Cooper said. "Knowing this is critical to promoting the right people, putting them in the right seats as well as having talent on hand and ready to go."
Cooper explained that to determine how many managers you will need, you need to ask yourself the following questions:
What is your current revenue?
What percentage do you want to grow and over how many years?
How much does each technician produce per year? How many do you need to hire for the growth?
What is your span of control? (How many technicians per manager, i.e. 8 technicians per 1 manager)
Are there any of your current supervisors that are at risk of leaving or are performing poorly?
By answer these questions, you can quickly determine how many managers you will need to fill openings and start your bench. An example is below:
One million in revenue
Grow 20% every year for 3 years (grow 200k per year/600K total)
Each technician produces 200K per year – Need to hire 3 techs to grow to 600K
Span of control is 6 techs per manager
1 manager at risk of leaving
Total: 1 manager for replacement, ½ manager needed for 3 new technicians for a total of 1.5 managers needed.
So, this company needs at least 2 managers to grow the 20% every year over the next three years.
By utilizing this formula, you can determine exactly how many supervisors you need to grow your business over your given timeline. This information will also help you determine your talent bench and how many supervisors you need to build it effectively.
2.    No Bench: Great Technicians Don't Always Make Great Supervisors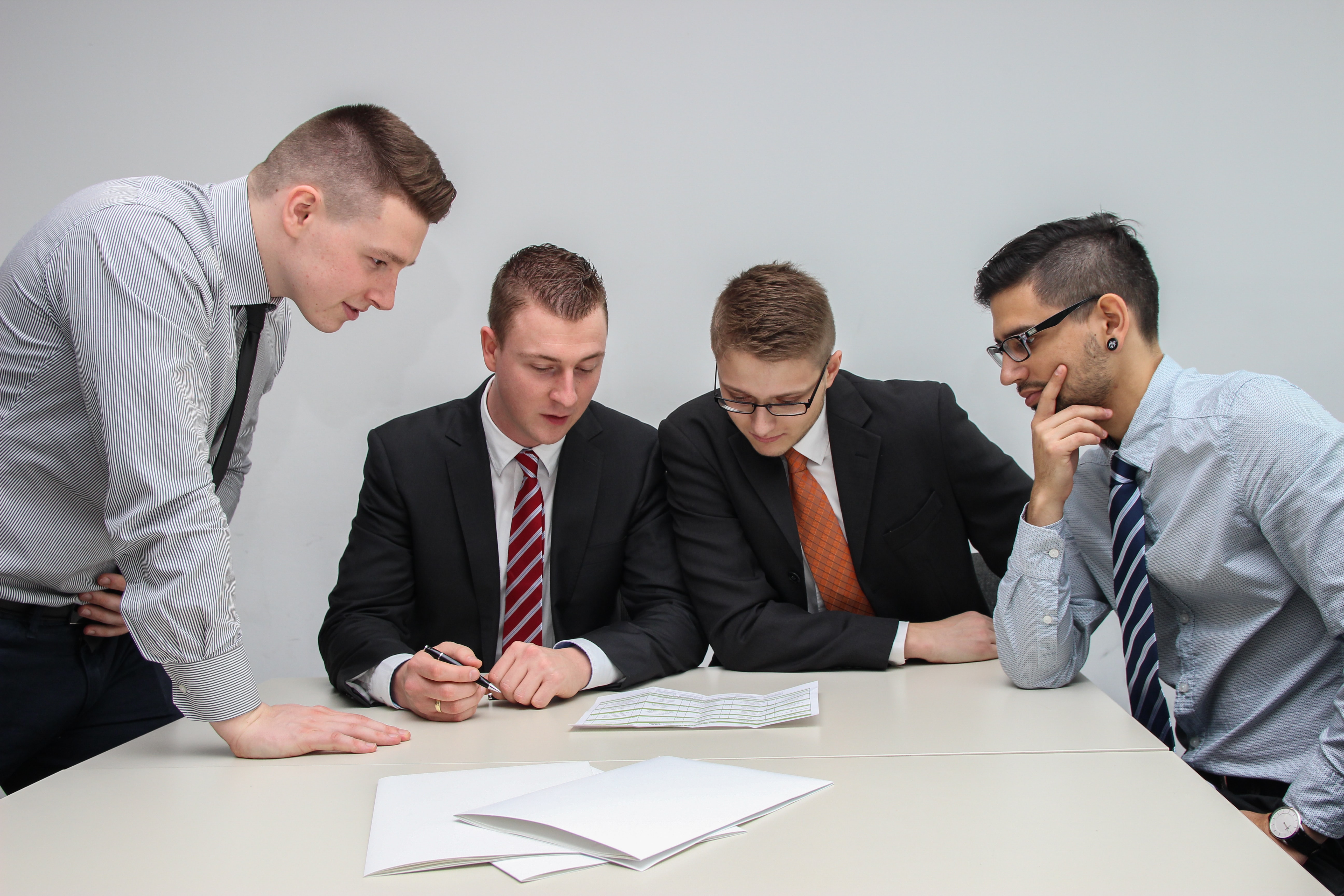 The next mistake companies make is by not having a formal process when it comes to determining who wants to be promoted. How can you build your talent bench without knowing who wants to grow versus those who just want to be great at their job?
"Companies tend to use 'gut instincts' on who they think should be promoted and not necessarily who wants to be a leader," Cooper said. "So, how can you build your talent bench without knowing exactly who wants to move in up in your company without having something in place to find that out?"
By having a leadership program in place, those who want to grow and move up in the company will enroll in the program. During the process you'll not only determine their desire to lead but if they're really cut out for being a supervisor.
3.    No Quick Process to Determine Potential Success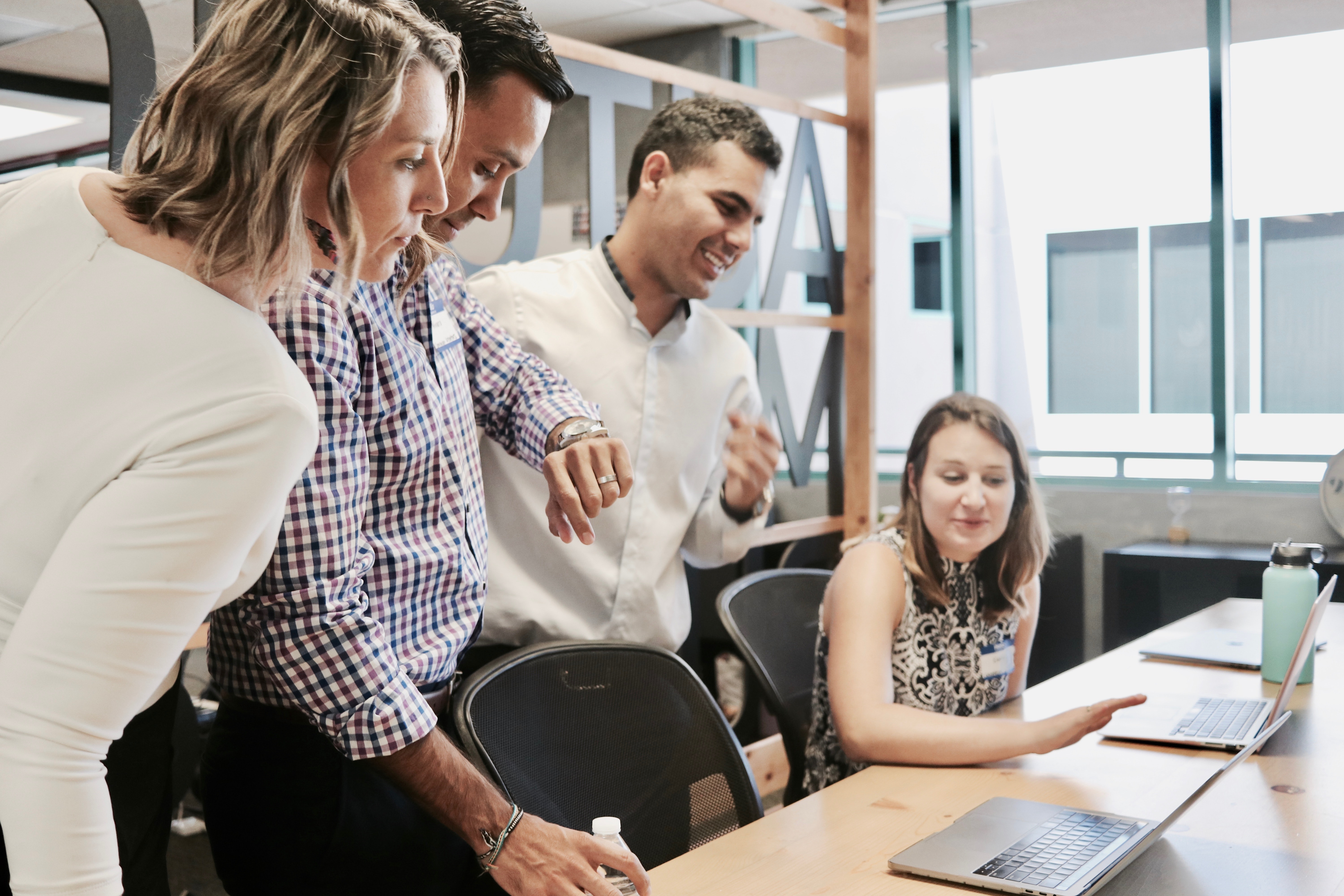 This mistake ties into number two for a variety of reasons. If you don't have a process for determining who wants to be a leader, you probably don't have a process in place to find out who will actually succeed when promoted until you actually place them in a junior management position or full-fledged manager role.
By waiting until you put the employee into a management role, your business risks wasting time and money on supervisors who aren't cut out for the position.
"From our experience, we've determined about 50 percent of employees you promote to managers will be good," Cooper said, "but the other 50 percent will be either average or poor. You don't want to waste your time training or money on someone who has the potential to poison the people they are leading. It's not going to help you when you're trying to grow your business."
Having a process in place for determining who will succeed or fail prior to putting them into a management role is vital to scaling your business without sacrificing your service quality.
4.    Having Ineffective Supervisors that Damage Your Good People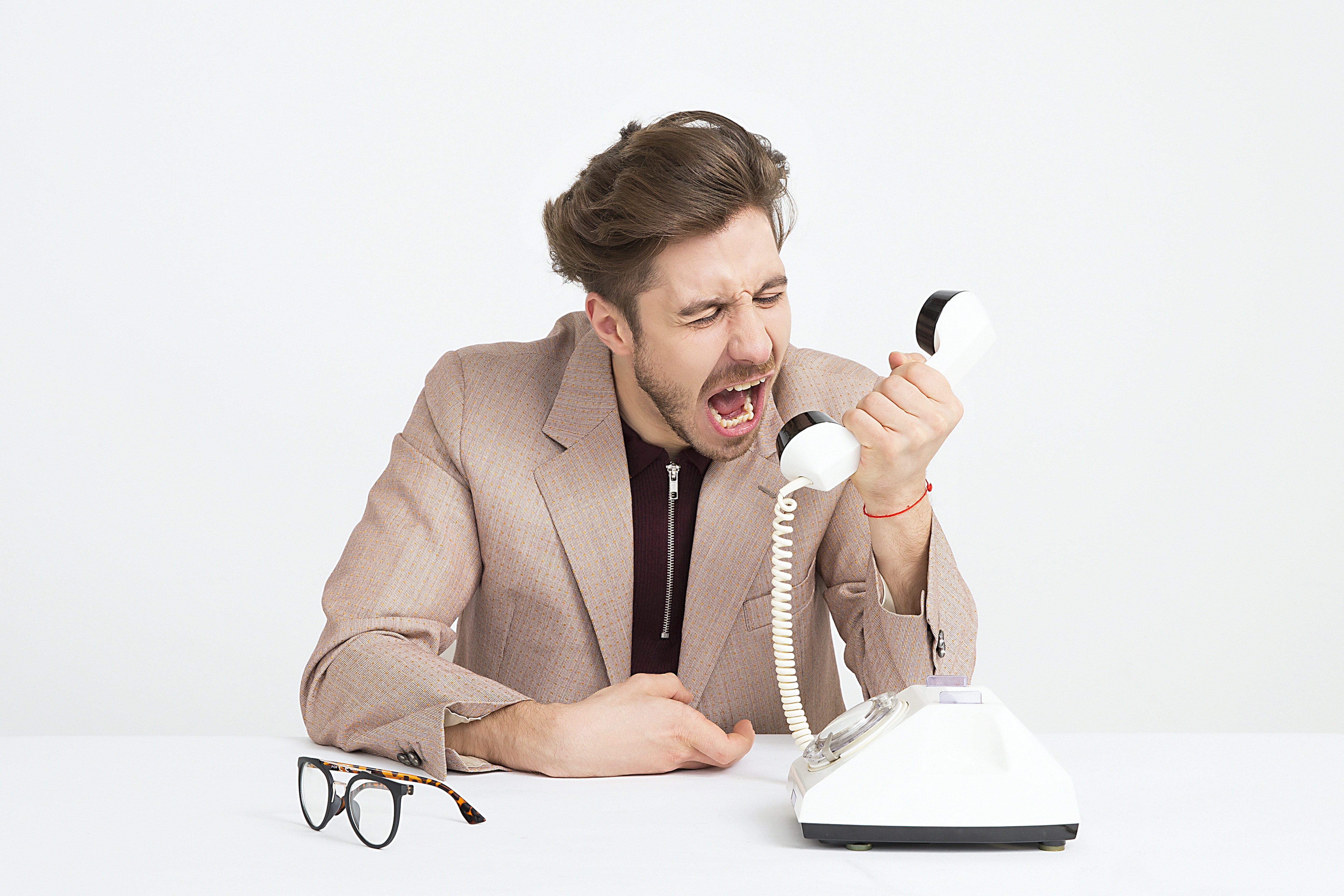 This is the biggest mistake almost every company has made at some point or another and yet most companies still have not found a way to fix this.
"If you are putting people into management roles blindly you're asking for disaster," Cooper said. "You're giving them the chance to damage the team they are leading and hurt the future of your potential leaders. I know because I've went through this."
Cooper explained that when he was CEO of Cooper Pest Solutions, prior to implementing his leadership program, he had kept an ineffective manager for over 10 years which destroyed the morale of the team his manager was leading and in return hurt his business.
"We kept this manager for over 10 years," he said, "and over the course of 10 years we went through over 20 technicians on his team. Every technician that we lost cost us 15 thousand dollars."
That was when Phil knew something needed to be changed.
"If your leader isn't making his/her direct reports great, then he/she isn't a good leader," Cooper said. "Our job as leaders is to make the people around us great which makes us great and helps the business grow."
5.    Holding onto Ineffective Managers Longer than You Should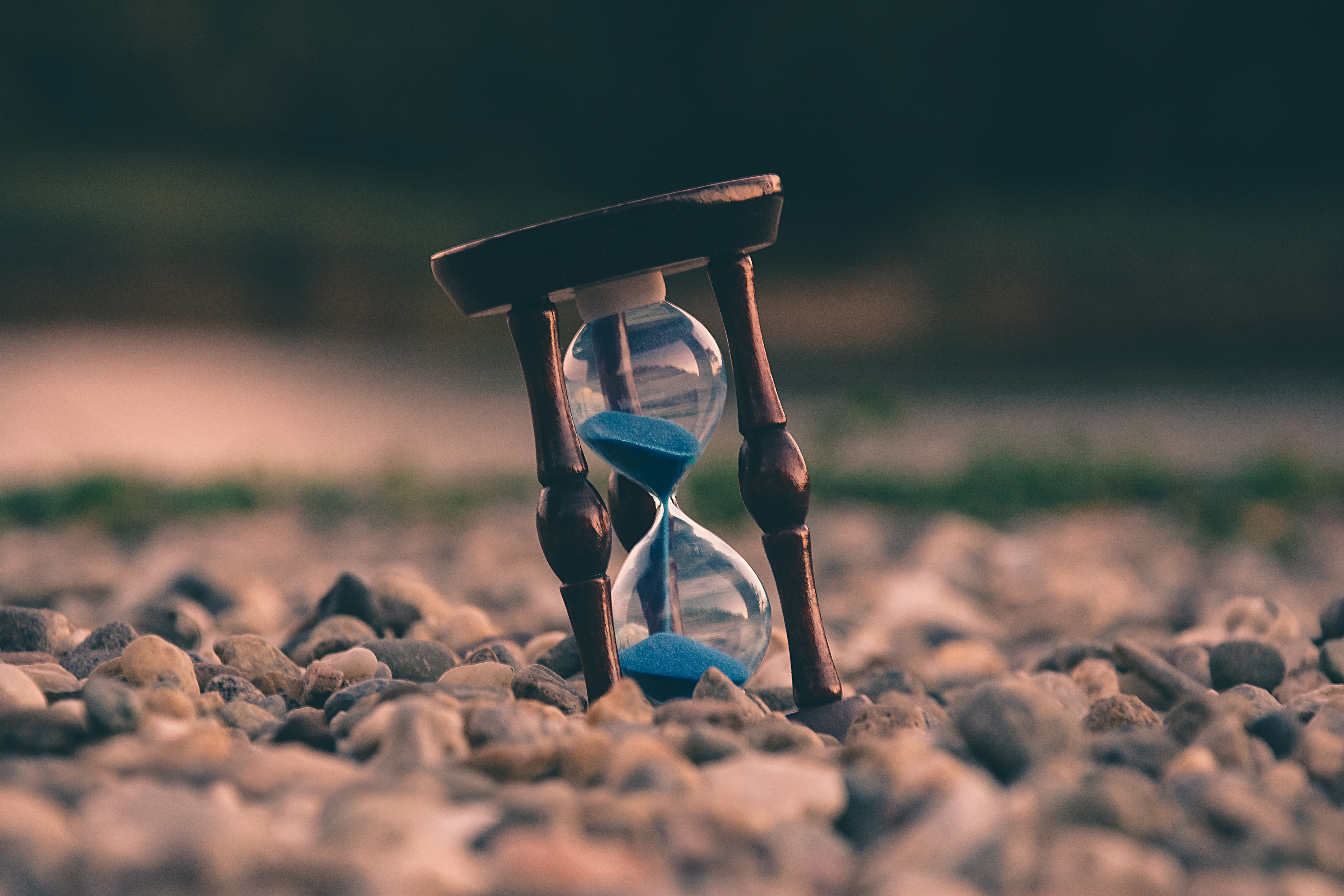 Keeping ineffective managers can be the downfall of any business but it should be noted that just because they are a hard worker who wants to grow with the company doesn't necessarily mean they are cut out for managerial roles.
Referring back to his poor manager of 10 years, Cooper explained the reason he kept him for as long as he did.
"We kept him because he was a good worker who put in the hours and helped out whenever we needed him, also we didn't have anyone to replace him that we felt would be better," Cooper said. "This is the exact reason why you need to build a talent bench."
Having a talent bench in place will help you avoid having ineffective managers in roles for too long.
This was the turning point for Cooper and he quickly decided to create an internal leadership program to help determine his next great managers and build the bench of talent waiting for their chance to shine.
Cooper's leadership program helped his company and team flourish in just a few short years, making him poised for acquisition. He knew that his leadership program was something that every company could benefit from which is why he created Evolve YT.
How to Avoid the 5 Costly Mistakes
Evolve YT has created six different courses in its Supervisor Development Series. These six courses help develop your current and emerging leaders through required readings, homework and final projects. Through an interactive, applied-learning environment, enrolling supervisors will receive real-time feedback on their students as they progress through the courses. By the conclusion of the courses, you will be able to build a bench of capable leaders and determine those who aren't suited for managerial roles, saving you time and money.